Ale Tosser
Ale Tosser

Projectile created
Ale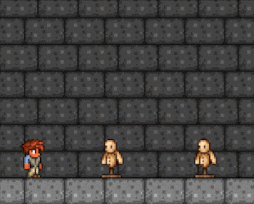 The Ale Tosser is a

ranged /

throwing weapon which allows the player to throw Ale. It has a 16.67*1/6 (16.67%) chance of dropping from the Tavernkeep NPC upon his death.
Its best modifier is Unreal. This is a modifier usually exclusive to ranged weapons. Since the Ale Tosser is considered a throwing weapon on

 Console, it receives stat bonuses from Fossil armor and Ninja armor but is unaffected by ranged-specific bonuses such as those from the Ranger Emblem.
The Ale Tosser is affected by ammo consumption reduction effects, and will benefit from items that increase throwing damage and velocity.
It is a unique throwing weapon in that it is not consumed upon use, but instead requires ammunition, much like ranged weapons. It shares this trait with the Bone Glove.
Because the Tavernkeep cannot be damaged by players normally, external methods must be used to kill him, such as Boulders, lava, enemies, or the Halloween-exclusive Rotten Eggs.
 Desktop version

 Console version

 Switch version

 Mobile version