Wiki reading hard on the eyes? Try out our Dark Theme! Visit
the preferences page
while logged in and select Hydra Dark.

Bubble Gun
Bubble Gun
Projectile created
Bubble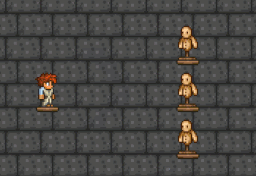 The Bubble Gun is a Hardmode magic weapon that rapid-fires a short-range spread of bubble projectiles. Each shot fires three bubbles. It has a 20*1/5 (20%) chance of being dropped by Duke Fishron.
Its best modifier is either Masterful for mana conservation or Godly/Demonic for higher damage output. It cannot get the Mythical modifier due to its low mana cost.
 Desktop version

 Console version
 Switch version

 Mobile version