Cascade
Cascade

Projectile created
Cascade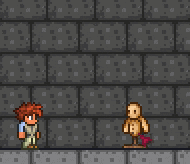 The Cascade is a pre-Hardmode yoyo. With a base reach of 15.5 tiles and a maximum spin duration of 16 seconds before returning, it is the most powerful yoyo available Pre-Hardmode. Upon striking an enemy, it has a chance to inflict the On Fire! debuff.
The Cascade has a 0.25*1/400 (0.25%) chance of being dropped by any enemy in or near The Underworld after Skeletron has been defeated. Once Hardmode begins, it will no longer drop, as the stronger Hel-Fire will drop instead.
Its best modifier is Godly or Demonic. Both modifiers increase its average damage output by the same amount.
 Desktop version

 Console version

 Switch version

 Mobile version