Wiki reading hard on the eyes? Try out our Dark Theme! Visit
the preferences page
while logged in and select Hydra Dark.

Crimson Heart (item)
Crimson Heart

Crimson Heart
This article is about the usable light source. For the background object, see
Crimson Heart
.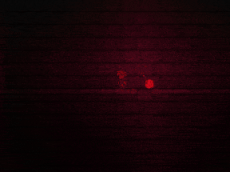 The Crimson Heart is a Light Pet item that summons a fast moving bleeding heart that emits dim, red light. It follows the player around, either by rolling or flying after the player. If it falls far behind the player, it will fly through blocks to catch up. It has a 20% chance of dropping from destroyed Crimson Hearts, but it can also be obtained by opening Crimson Crates, which are obtained by fishing in the Crimson.
The Corruption counterpart to the Crimson Heart is the Shadow Orb.
 Desktop version

 Console version
 Switch version

 Mobile version