Wiki reading hard on the eyes? Try out our Dark Theme! Visit
the preferences page
while logged in and select Hydra Dark.

Cutlass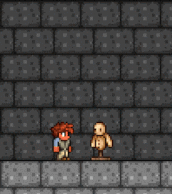 The Cutlass is a rare Hardmode sword that has a 0.5% (1 in 200) chance to be dropped by Pirate enemies in a Pirate Invasion. It has a higher chance to drop from Pirate Captains and the Flying Dutchman (2% and 10% respectively). The Cutlass deals good damage and can be swung continuously at very high speed.
Its best modifier is Legendary.
 Desktop version

 Console version
 Switch version

 Mobile version
version