Flying Dragon
Flying Dragon
Projectile created
Hearty Slash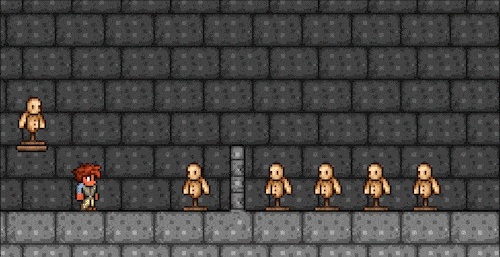 The Flying Dragon is a projectile sword which is dropped by Betsy during the Old One's Army event. It shoots crescent-shaped projectiles which travel through blocks and produce light. The projectiles can pierce through four enemies, dissipating after hitting the fifth enemy.
On the
 Desktop version, the projectile will deal half the damage (90) if the player does not have a direct line of sight on it.
Its best modifier is Legendary.
Due to its light-emitting, wall-piercing beams, this sword is useful for exploring and finding caves, behaving similarly to the Death Sickle.
Aiming is slightly easier due to how wide the projectiles are, combining that with high melee speed, one can finish multi-segment bosses such as the Destroyer easily.
It can be very useful for events due to its powerful attacks, projectiles, and crowd control capabilities.
As with the rest of the Old One's Army weapons, the Flying Dragon is a direct reference to the weapon in Dungeon Defenders of the same name, due to the entire event being a crossover event.
 Desktop version
Desktop 1.4.1:

Damage doubled from 90 to 180.
After passing through a wall, the projectile will now do half of its normal damage.

 Console version

 Switch version

 Mobile version