Wiki reading hard on the eyes? Try out our Dark Theme! Visit
the preferences page
while logged in and select Hydra Dark.

Quad-Barrel Shotgun
Quad-Barrel Shotgun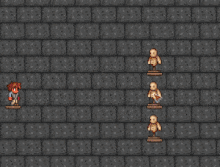 The Quad-Barrel Shotgun is a powerful Pre-Hardmode gun that can be purchased for 350000*35 from the Arms Dealer while he is in a Graveyard.
It fires a spread of four bullets at a 45 degree angle while having twice the spread of the Shotgun. This spread is very substantial and it is difficult to aim without being right next to a foe due to its unreliable spread variation. However, it can be used against groups of enemies and can reliably hit bosses and bigger enemies.
Its best modifier is Unreal.
The Quad-Barrel Shotgun is a reference to the 1979 American science fantasy horror film Phantasm.[1]
 Desktop version