Razorpine
Razorpine
Projectile created
Pine Needle (friendly)

 Dropped by

 Classic

 Expert

 Master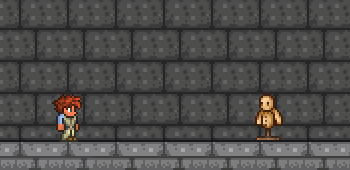 The Razorpine is a post-Plantera magic weapon that rapid-fires 2-4 "pine needle" projectiles at high velocity. The projectiles drop off after a modest distance, much like Throwing Knives and the Magic Dagger, though with slightly longer range. The Razorpine has a chance of 5.19% to 7.78% to be dropped by Everscream during the Frost Moon event.
Its best modifier is Mythical.
The Razorpine's projectiles share their sprite with that of the Everscream's Pine Needle projectiles.
Before 1.2.3, the Razorpine's best modifier was Godly because of its previous mana cost of 3, preventing it from getting the Mythical Modifier.
 Desktop version

 Switch version