Wiki reading hard on the eyes? Try out our Dark Theme! Visit
the preferences page
while logged in and select Hydra Dark.

Shotgun
Shotgun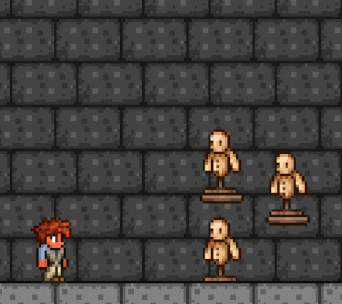 The Shotgun is a Hardmode ranged weapon that fires a spread of three to five bullets, though each firing consumes only one item (bullet) of Ammunition. The Shotgun is an upgrade of the pre-hardmode Boomstick and becomes available for purchase from the Arms Dealer for 25

after the Wall of Flesh has been defeated. The Onyx Blaster and the Tactical Shotgun are an upgrade of the Shotgun.
Its best modifier is Unreal.
Result
Ingredients
Crafting station
Onyx Blaster
Mythril Anvil
or
Orichalcum Anvil
 Desktop version

 Console version
 Switch version

 Mobile version
version