Wiki reading hard on the eyes? Try out our Dark Theme! Visit
the preferences page
while logged in and select Hydra Dark.

As part of the Unified Community Platform project, your wiki will be migrated to the new platform in the next few weeks. Read more here.
Wood armor
Wood armor is an armor set consisting of the Wood Helmet, Wood Breastplate, and Wood Greaves.
It is the least powerful set of armor in the game, making it only useful very early on. It is easy to craft, as it only requires Wood to make, and the player is highly likely to spawn in a Forest, meaning the player can make this armor almost immediately after spawning.
Wearing a full set grants a basic 2

/3

defense plus a set bonus of 1 defense, which adds up to a total of 3

/4

defense.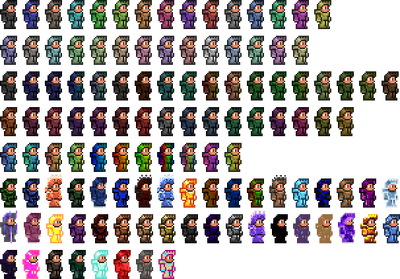 Even though the Wood Greaves grant 0 defense and may seem useless, wearing the full set grants 1 bonus defense, making it worth using.
You may want to make the helmet or breastplate first, especially if you spawn in an area with a sparse amount of trees. If this is the case, you could always go for other biomes such as the Desert, Snow, or Jungle Biomes, which have their own early game armors that may be more beneficial.
It is the only armor set where one of its pieces have 0 defense (Wood Greaves).
 Desktop version

 Console version
 Switch version

 Mobile version
version
3DS-Release: Introduced with sprites from Desktop 1.2.1.